Legal information about Audiocont's services. With Legal Notice (Imprint) we strive to ensure the greatest possible transparency for you.
Alternative dispute resolution in accordance with Article 14(14) 1 ODR-VO and Section 36 VSBG:
The European Commission provides a platform for online dispute resolution (ODR), which can be found at http://ec.europa.eu/consumers/odr/. We are neither obliged nor willing to participate in dispute resolution proceedings before a consumer arbitration board.
Legal Notice - www.audiocont.com
International Operator except for the EU:
Audiocont Ltd
Managing director:
Ms Gabriela Montague-Moore
Mr. Georg Wilhelm Kerschbaum (Founder)
Contact:
T-UK: +447503353386
T-DE/EN: +43 681 10785636
Email: office@audiocont.com
Address:
The old Casino
28, Fourth Ave.
Hove
EAST SUSSEX
BN3 2PJ
GREAT BRITAIN
Headquarters and place of jurisdiction:
England and Wales
Company Number: 12358246 (Given at Companies House)
---
EU- Operator and Data Processor:
Wert-Werk GmbH
Managing director:
Teresa Leichtfried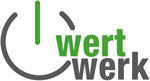 Contact:
Tel.: +43 681 10785636
E-Mail: office@wertwerk.at
Address:
Schwarzspanierstr. 11/11
1090 Wien
Österreich
Headquarters and place of jurisdiction:
Wien